—
From 'Constantine' team on why NBC character isn't bisexual, smoking cigarettes on Entertainment Weekly
Disclaimer: Opinions expressed in the linked article are those of the author and do not necessarily reflect those of Emma, Jessi, or any other contributor at genretvforall.
(via genretvforall)
What I'm getting from this is that because he's had fewer relationships with men than women, it means that his attraction to men is less a part of him than his attraction to women, which is why they have no problem cutting it out!
You know, it is exactly that type of reasoning that results in people believing that bisexuality doesn't exist, that bisexuals are faking it, that bisexuals are liars, and this results in alienation and erasure of bisexual individuals.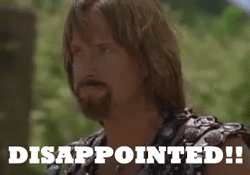 (via lookatthesefreakinghipsters)
Why am I even vaguely surprised. Looks like I won't be watching it.
(via meechwoods)
I'll still be watching but…
(via
fannishbeth
)
(Source: genretvforall, via bearfromipanema)